5 tags
iPhone Secrets is on sale now
Two books in one year? It happened, somehow. After wrapping up iPad Secrets earlier this year, I started work on another Secrets book — this one, for the iPhone. Following the release of the iPhone 5, I was able to finish up iPhone Secrets, and I'm happy to say that it's on sale now at the usual places. It's a book that looks at tips, tricks and helpful information in...
3 tags
Six Years writing, and all I feel is grateful
Six years ago, my life changed. I went from working 6-3 every day to working 6-midnight. (My first post ever was published at 11:27PM after at least 5 hours of edits.) It was a glorious day. A few people commented, the 3-4 people currently working nights at Engadget were pleased to have the help, and I had found exactly what I was looking for. Every July 10th since, I've reminded myself of...
4 tags
"[Steve Jobs] is an extremely complicated guy, I know that for sure. Mark..."
– Engadget
3 tags
My humble thoughts on NC's Amendment 1
I've had an exceptionally heavy heart since seeing the unfortunate results from North Carolina's vote on Amendment 1. I usually steer clear of all things politics. I loathe politics. I've never gone to a ballot box trusting that any of the candidates I was voting for would have my interests — and the interests of those around me — in mind. Not once. When I vote for...
5 tags
I wrote a book: iPad Secrets
"Going to print" Three little words, but to me, they mean so much. In a matter of weeks, I'll be a published author. The book is titled "iPad Secrets," a guide to everything possible on your iPad that you may not have ever known was actually possible. It'll ship to a slew of e-tailers (including Amazon outlets around the globe), and a bunch of well-known...
7 tags
5 tags
4 tags
4 tags
press pause
2011 was bananas. A roller coaster to end all coasters. 2012 is going to be equally wild, but I'm pressing pause on life for a month to go far, far away with my wife and enjoy a number of precious moments that aren't promised to any of us. Even in all of my jaunting, I haven't taken more than 24 straight hours off of the internet since I got into this industry over five years...
Chris Grant is leaving Joystiq, and other crazy...
[Note: That title should say: 'Chris Grant is leaving Joystiq, and other crazy clarifications / confessions'] It's true. One of the most upstanding people I've ever had the pleasure to work alongside of is leaving Joystiq at the end of this year, and he's taking two of his confidants with him. And yes, he's headed over to Vox Media to start its gaming vertical....
7 tags
8 tags
9 tags
7 tags
6 tags
let's keep innovating
On October 3rd, 2011, I boarded a plane from Tokyo to San Francisco. The reason? A week earlier, Apple had invited me to its headquarters in Cupertino for a press event, an event that would undoubtedly lead to the unveiling of its next iPhone. Around 12 hours after I arrived, I co-liveblogged the unveiling of the iPhone 4S with Tim Stevens. It was Tim Cook's first solo press event as Apple...
6 tags
8 tags
9 tags
7 tags
7 tags
9 tags
7 tags
6 tags
5 tags
4 tags
What is wrong with people?
Today I received the following statement in an email: "you're one of the worst looking people i've ever seen. ever, dude." This was presumably in connection with an Engadget Show video that I was in, which was published today as a standalone post. I'll be the first to admit that I'm not a trained actor. I also didn't have the luxury of seeing a makeup...
9 tags
8 tags
4 tags
Mumblings and other nonsense: My experience (or... →
bengilbert: Earlier this year, on the first day of February, an alleged internal document from my employer, AOL, leaked. As Business Insider reported at the time, this was supposedly AOL's "Master Plan" for content creation and management — a business-driven document that detailed the various…
5 tags
Cancelled my cable TV today
I've turned on my cable box about four days in 2011. Now I no longer have one. For me, it's not about being able to watch stuff on Hulu or elsewhere — I literally have no time to watch television (online or off), and won't miss that dinky Scientific Atlanta box one bit. That's my feel-good moment for the day.
6 tags
6 tags
One day we got to see the west coast.
Just found time to listen to Emery's latest album today, titled 'We Do What We Want.' Not only is it an amazing listen from top to bottom (the production is truly laudable), but the next-to-last track is a serious gem. If you aren't familiar with me as a human, I'm a travel addict. I've been on around 35 flights so far in 2011, and will make two more tomorrow...
5 tags
9 tags
Watch
Taking Back Sunday's video for 'El Paso' Shot live at Maxwell's in Hoboken, NJ on April 6, 2011. My wife and I were here with under 200 others, we're Up Against The Wall (Up Against The Wall).
6 tags
Myself talking Apple on Nightly Business Report →
6 tags
6 tags
1 tag
A few thoughts on stepping up, and the State of...
Man. What a crazy day this has been. It started in the heart of North Carolina, and ended in New York City with a dinner shared by my new boss, Tim Stevens. It's a little crazy — nah, insanely crazy — to think about this. Right around five years ago, I was hustling out of NC State and taking a job I knew I'd hate. Nine months transpired between my original application to my...
4 tags
4 tags
"I feel that the openness of the design community to collaboration and advice..."
– Beard of Steele | Inspiration vs. Plagarism: The Fine Line
5 tags
4 tags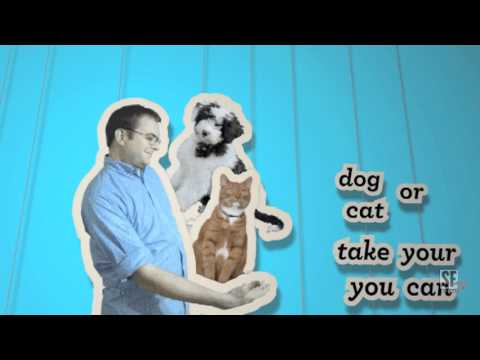 3 tags
"I'm one of the few people on the planet that doesn't think that its..."
– Gadling
5 tags